Indie Cup Is Ukraine
On 24 February, 2022, Russian Federation soldiers carried out their criminal orders and crossed the border into Ukraine.
This was the beginning of a senseless, unjust and cruel war. The Russian agression has killed thousands of peaceful Ukrainians. Millions more have become refugees.
Russian soldiers in Ukraine are murdering children and civilians, while Russian artillery is shelling residential areas. There are no reasons for this, and there is no excuse.
But we will prevail. And until then, we will continue to work.
---
✊
---
---

---
Indie Cup's team lives in Ukraine. The war forced each of us to change our plans — today we're not only organizing a contest, but also volunteering, donating money, donating blood, building dugouts and helping our loved ones escape from the war. Some of us cannot return to Ukraine, and some took a break from work to defend our country at the frontlines.
As long as the core of our team stays safe, we will continue to work on the contest. For a simple reason — neither Russian tanks nor Russian soldiers can scare us.
---
Indie Cup W'22 is closed, all submissions are online
We planned to publish winter season submissions on our website on 24 February, 2022. But it wasn't the deadline that has woken us up — it was the sound of Russia's bombs.
There won't be any jurying and awards this time. Our winter season is forever over with its submission showcase. We have published all 234 games that qualified for Indie Cup W'22 on a separate page.
See Indie Cup W'22
⠀
Studios registered in Russia or Belarus, as well as residents of these countries, will not participate in our future events while the war is going on
If you pay taxes in Russia or Belarus, we will not work with you — this money buys ammunition that destroys our homes.
We have already stopped working with Russian companies and closed the blog pages previously published on DTF, Render.ru and Habrahabr.
⠀

---
Charities & donations
Your money can help Ukraine defend itself against the Russian aggression. Here are a few organizations that we trust:⠀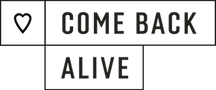 Come Back Alive
The largest charitable foundation in Ukraine that has been supporting the army since 2014. The organization operates on the principles of open reporting. Donation to Come Back Alive is one of the most effective ways to support the Ukrainian army during the war.⠀
Donate
Charitable foundations
National Bank of Ukraine
Organizations
Hospitalliers — volunteer medical batallion that supports soldiers on the frontlines
Today, there are dozens of charitable organizations in Ukraine that provide aid to the Ukrainian army, refugees and war victims. You'll find more of them listed on Support Ukraine Now, Stand for Ukraine or Ukraine Helpers.
Please choose local funds that work directly on the territory of Ukraine. Large organizations like the International Committe of the Red Cross are inefficient.
---
For our readers in Ukraine (in Ukrainian)
За можливістю залишайтеся в безпеці. І не забувайте, що ми переможемо.
На сайтах «ВзаємоДія» та Stand With Ukraine є уся необхідна інформація щодо поведінки під час війни — від порад як безпечно пройти блокпост до інструкії з виживання під час хімічної атаки. Також там є мапи працюючих супермаркетів, аптек та зоомагазинів, перелік корисних Telegram-ботів та багато іншого.
Якщо вам довелося залишити свій будинок, знайти тимчасове житло можна на сайтах «Прихисток», My Home Is Your Home, Shelter for UA або I Can Help.
Якщо у вас є можливість допомогти, зареєструйтесь на платформі People for UA. Це потрібно, щоб координатори Міністерства оборони України ефективно розподілили волонтерські ресурси територією нашої країни.
Якщо ви захищаєте нашу країну на фронті і вам потрібна допомога, напишіть нам, щоб ми розповсюдили цю інформацію своїми каналами.
⠀
Написати нам
---
For our readers in Poland, Hungary, Romania, Czechia and other countries
Visit Support Ukraine Now to learn how you can help Ukrainians at the time of war. We ask you to support our refugees in your country, attend pro-Ukraine rallies to show your support, and spread verified information about the Russian attack on Ukraine to counter Russian propaganda efforts.
Demand action from your political leaders that would isolate Russia and destroy its economy;
Demand from your political leaders to send weaponry and other resources to Ukraine;
Support pro-Ukrainian causes and initiatives.
If you're a part of the gaming industry, try to hire people who had to leave Ukraine. These are amazing professionals — and you'll support our refugees and Ukrainian economy at the same time.
---
For our readers in Russia and Belarus (in Russian)
Мы знаем, что среди аудитории Indie Cup есть много разработчиков из России и Беларуси. Мы надеемся, что вы осознаете весь масштаб преступной деятельности своих стран, а также свою роль в том, чтобы ее остановить.
Вот, что вы можете сделать:
⠀
Пожертвуйте деньги в криптовалюте на нужды украинской армии или гуманитурную помощь украинским беженцам

Так вас не посадят. Инструкции, как это сделать, и кошельки, на которые нужно перевести деньги, вы найдете здесь.
⠀
Сопротивляйтесь

Выходите на митинги, распространяйте проверенную информацию (список источников), саботируйте престуный режим. Показывайте, что вы против действий своей власти. Если у вас есть возможность, помешайте российской войне против Украины. Или просто уезжайте — так вы хотя бы перестанете поддерживать Владимира Путина своими деньгами.
⠀
⠀
---
Sign up for the Indie Cup newsletter
Announcements, developer interviews, links to useful resources and much more. We're planning to relaunch our newsletter in the coming weeks — subscribe now to be the first to learn what happens next.⠀
Subscribe
---
---
Indie Cup's mission has always been to support independent developers. Today, it's also to support our independent homeland.
---
🌻