Showcase Pass
See every unreleased indie game that enters the festival, and find the next big indie hit — before anyone else
You can request a data sample to see what information will be available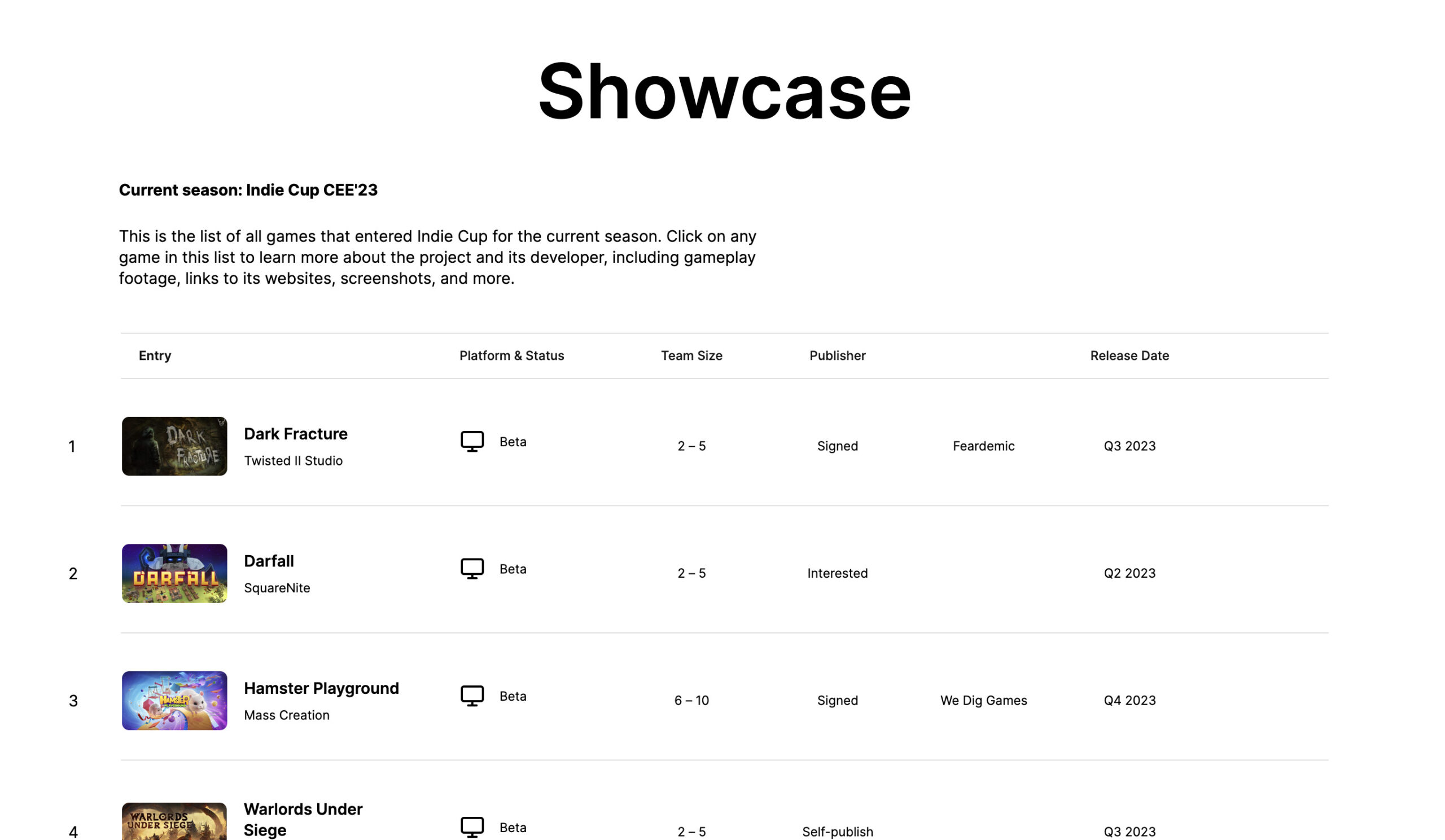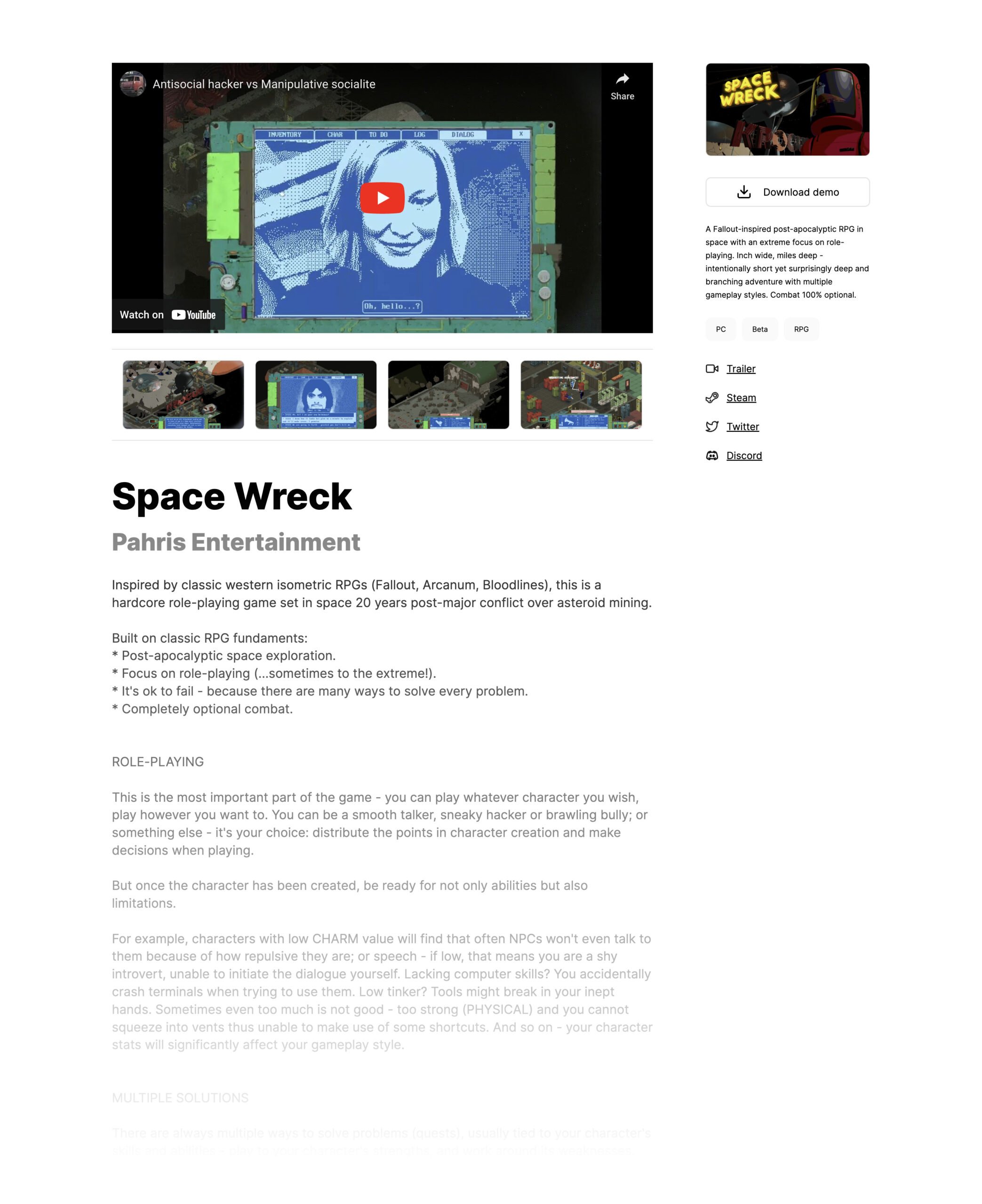 How this works
Purchasing the Showcase Pass unlocks instant access to the list of developers at Indie Cup, plus the information they shared about their games.
As the owner of the Pass, you will be able to browse game profiles on our website (here's an example), and see whether a team is looking for a publisher, when they plan to release their game, and more.
This data is accessible on our website and exclusive to Showcase Pass owners. You can see all festival participants and the games they are working on — in one place.
Available Data
Planned Release Platforms