Space Expired
The Sons of Kojima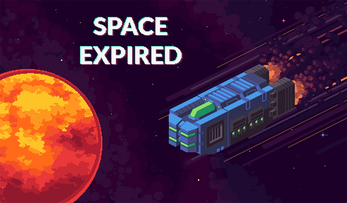 Main Idea
Платформер-головоломка на космическом корабле
Main Description
You wake up on a huge spaceship alone, but this is clearly not your biggest problem. The ship has begun the countdown to self-destruct! In order to get to the bridge and disable the countdown you need to find new components for the generator – oxygen and power batteries.

These components are located in different compartments, but the security system doesn't open the entrance there until TWO (on no!) components of DIFFERENT (oh no no!) types are placed next to the generator. In addition, ONLY ONE (god damn!) can be carried at a time.


You don't have much time, thus the engineer who designed this ship was obviously idiot. What could be worse?
About Developer
game directed and programming by:

https://rufalcon.itch.io/



game design by:

https://sexpistols.itch.io/ and Radmir Abdrahmanov



art by:

https://vanhunter.itch.io/ and https://itch.io/profile/alt-space



P.S. special thanks to https://dos88.itch.io/dos-88-music-library