Space Box Battle Arena
FingerTipsAndCompany
Get ready for hot and unusual space battles!
Here comes 
Space Box Battle Arena
 - a place where you not only fight the enemy but also design and create your own spaceship for battle!
When? - In September 2021!
The unique combinations of action shooter and tower defense genres! Build your ship and salt down the enemy!
Machine guns, lasers, flamethrowers, harpoons, energy shields, black hole generators, hundreds of asteroids, and robots are waiting!
Сurrently, there are 
14 maps, 3 types of shipbuilding blocks, 8 weapons, 7 devices, about 20 super weapons and 8 characters
 to play!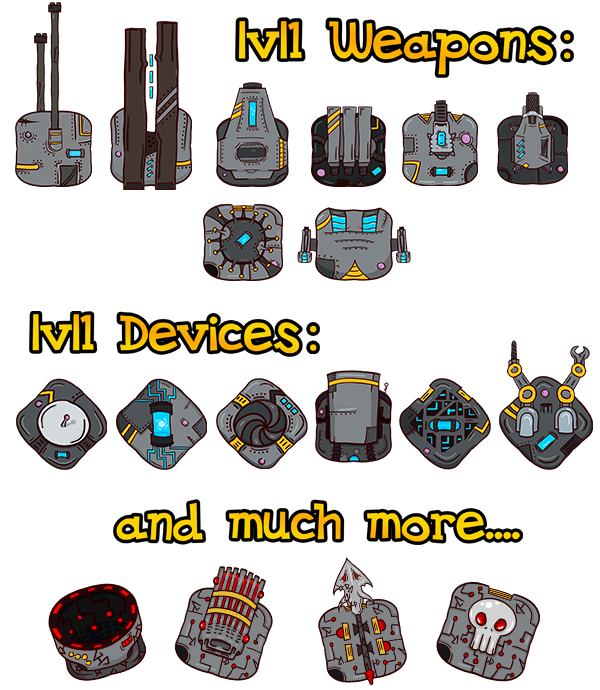 The exciting sandbox arena awaits! 
You want speed?
 Then build a compact ship with many engines. 
You need power?
 Put on a variety of weapons! 
You wish entirely indestructible ship with shields, repairing, and armor?
 You are welcome! Different blocks give different abilities, and their upgrading will increase your power!
3 different leagues of ships, 4 game modes
, and 
randomized maps
 with various objects will make every battle full of epic and fun!


 Build your own free-form battleship


 A variety of weapons for any style of play


 Many superpowers for a total mayhem


 8 unique characters to control your shuttle


 4 Game Modes + Play with Friends


 Variety of maps for battles


 8 types of sudden deaths to quickly end the game


 Stylish design and graphics


Still in doubt? Now, quickly build your ship and advance into battle!
About Developer
I have jumped into game development 3 years ago starting with interactive audiobooks. It was an extraordinary and interesting idea, and I, personally, wanted to do that.

The last project, called "Oh, that Munchausen!", was a collection of Munchausens' stories and you can find it on Google Play and App Store. It is a masterpiece, narrated by an Australian actor and illustrated by honored artist of Ukraine. But from marketing/economic point of view it was a disaster D:

Nevertheless, I didn't give up, ideas smashed my head, and a new awesome project is coming to life soon - Space Box!

I myself am the core of my creative studio "FingerTipsAndCompany".

You may wonder why it is called so... Well, the answer is simple: I am the FingerTips and all other members from our team are the Company. With all my fingers and their tips, I do most of the necessary job for our projects. Starting from game design, levels, creating of the idea and ending with management of the work, communications, publishing and marketing. Also, I am the 100% source of funding for my games ;). Having master degree in organic chemistry and working in a chemistry lab, I spend significant amount of my salary for my projects. :___)

Short details about our core Space Box team.

The artist is my close friend. We have 2 programmers. One from Australia and the second one from Honduras. Sound designer is a Korean guy. They are all professionals and, actually, I hire them. But they are really involved in my idea, believe in its potential and work much more than I should have paid them.