Noch
Fair Games studio
Imagine… Night. You're in a car, lost among endless forest on a highway. Perhaps you will desperately try to escape... Try not to lose hope. You were in hurry to get somewhere. But does it matter now?
After all, Lisa has already destroyed the world and our reality has become unsteady, like a dream. All around, or maybe only around you, was an unimaginably thick sparkling black-blue haze with no end. The worst thing happens - an animal being scared to death by jumping to the road from the forest.
Crash. You are alive. You have to get out of the broken car and face what the time-changing reality has prepared for you. Welcome to the worst! And remember, waiting for dawn is useless, but death will not bring salvation...
Can you survive if the nature of things as they are is destroyed? And what will you do if you meet the one that is hard to remember and impossible to forget? The one responsible for the endless night and darkness?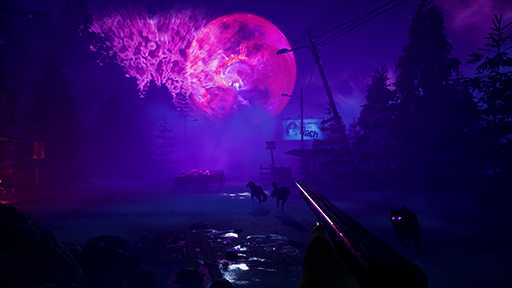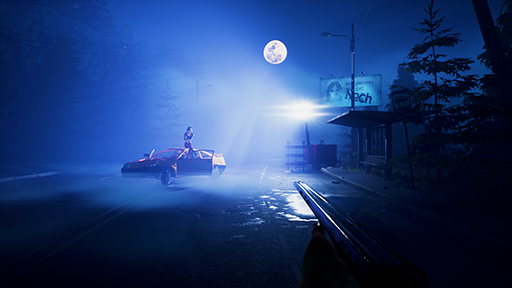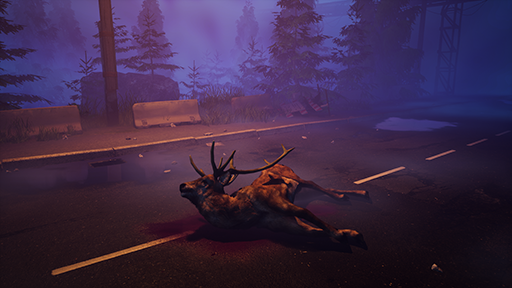 About Developer
In a far 2015 (or maybe 2014?) a small company which was called GD Forge went out into the world. Several people who wanted to make their dreams come true started their journey in making games. But they needed funds to create them, so they decided to develop games for customers to earn money.

There were many well-known clients both Russian and worldwide. And one day we got closer to the dream – we created an internal unit in which we were working on these very games that we always dreamed of.

We called it Fair Games. Why fair? Because we are tired of games in which there isn't any plot, and they are built in such a way as to get as much money out of you as they can while you're playing.

We want to create games that are made for players and about players, immerse them in stunning stories, give them a new experience.