Kamikaze Veggies
Red Limb Studio
Description & Story 
The mad leader of the red vegetables is a lover of Carrot Marx's philosophy and a
ruthless tyrant. He decides to create a powerful army and take control over the
world. When the red veggie scientists manage to clone the first GMO soldiers, it
becomes clear that the world is headed for destruction. Red vegetables begin to
conquer neighboring lands, destroying everything they come across.
Only the "Kamikaze Veggies" can stop them. They are a small squad of trained
kamikaze soldiers, ready to die. The player's task is to use their unique skills and
carry out subversive actions. When the situation on the front remains untouched, the
brave vegetable says goodbye to the world in a spectacular way and takes the
enemy to the other side. The game is steeped in the symbols of the Second World
War and the dark and absurd humor makes the game suitable for adult players.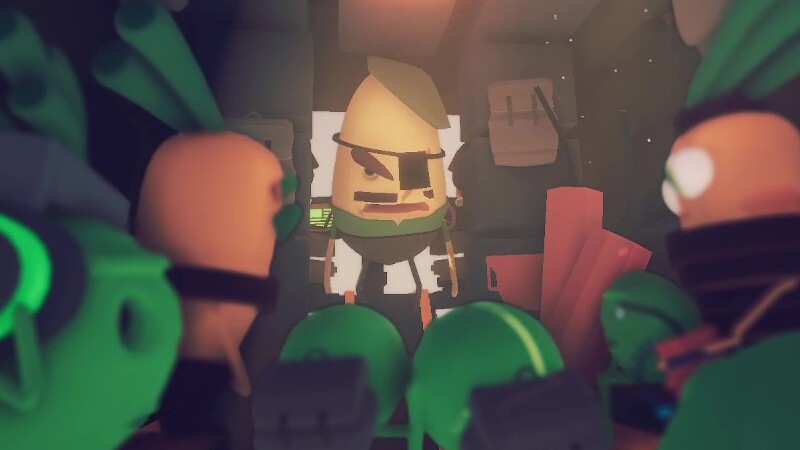 Key features:


Single-player mode with an interesting story


Third-person perspective


3D graphic


Split-screen mode option (co-op for two players - controller required)


Unique gameplay based on the sacrifice of kamikaze warriors


Many interesting missions


Many fascinating characters with different skills


Beautiful and contrasting art styles with great music


The gameplay of "Kamikaze Veggies" is about performing war missions. To complete
the mission the player must achieve the main task. The player can also go back to
previous levels to improve their results. Each mission has a budget for recruiting
fighters. The budget increases or decreases depending on the difficulty of the tasks.
After the player chooses his team of veggie-warriors the mission begins. The
vegetable lands on the map after a parachute jump and begins hostilities. The
warrior has a choice of several types of grenades and a "kamikaze blast". There are
also many objects on the map that can be used to fight the enemy. Warriors perform
their mission individually. When a warrior dies on the battlefield, another takes his
place. The player loses when the last Kamikaze dies.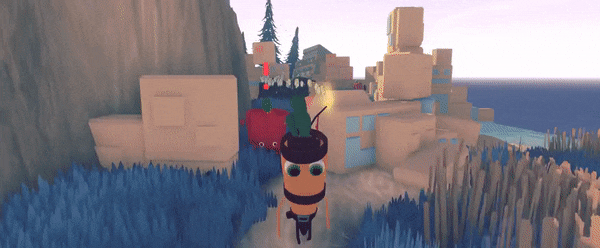 Art style
The game is full of contrasts. The brutality of war mixes with the world of fairy tales.
Aesthetics is a combination of comic book style and realistic objects. The World of
Kamikaze Veggies is immersive. The visual concept is inspired by the game Legend
of Zelda - Breath of the wild.
About Developer
We are a small family company located near Cracow in southern Poland. Red Limb Studio is 5 years old and was founded by two cousins: Franciszek Batko and Adam Mrózek. They are the main programmers and pillars of our company. Currently, the company also employs Maciek Dudek: Level Artist and Jacek Batko: junior manager/story writer. Our Team has released 4 games of different genres, intended for different types of players.
It all started with Franciszek Batko (CEO), who presented his first game at an IT competition during his high school days (2010).  A common feature of all members is specific dark humor and a love of Quentin Tarantino's films. Our hobby is playing rock music.