Jupiter Moons: Mecha
Rock&Bushes
Choose your mech, customize your loadout, and build your perfect deck. Experiment with cards to find powerful combinations as you enjoy the tactical combat and deckbuilding in this roguelike adventure!
Jupiter Moons: Mecha puts you in the pilot seat of a bounty hunting mech. Take on the industrial muscle of the Taka Construction, outsmart the elite swiftness of the Gendai Spec and fight beard to beard with a group of mech pirates. With the corruption spreading, more bounties mean more danger...more danger means more profit!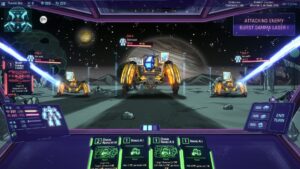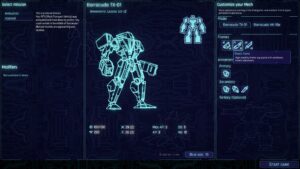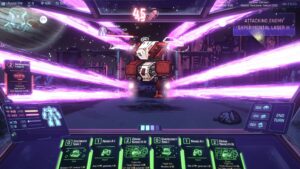 Features
Build the Perfect Mech
- Choose your Mech frame. Every pilot approaches combat differently, choose from the melee-oriented assault frame, the stealth sniper frame, or just opt-in for raw laser firepower.
An Endless Loop of Mecha Glory
- Jupiter Moons: Mecha is a true roguelite. Missions, enemies, and items are procedurally generated, making each piloting adventure feel different.
Build Your Perfect Deck
- Collect weapons, shields, and equipment by destroying your opponents in battle. Victory serves you with new 'toys' for your mech, swapping out parts will adjust your combat deck.
Every Mech Needs a Powerful Pilot
- Earn pilot skill points to level abilities that synergise with your deck - what's the point of having a kick-ass mech if you're not a kick-ass pilot?!


30+ different weapon types. All weapons and items drop randomly in classic ARPG style.


20+ support item types.


200+ unique cards.


20+ enemy Mechs and their corrupted variants.


6+ unique bosses and their corrupted variants.


About Developer
Rock&Bushes is based in Warsaw, Poland. The studio was founded in 2019. Currently working on its first game Jupiter Moons: Mecha. Team: Artur Karpiński (Game Designer, Developer), Wojciech Królik (Artist), Agnieszka Karpińska (Marketing).