Haron: The Riverside
Ludos Studios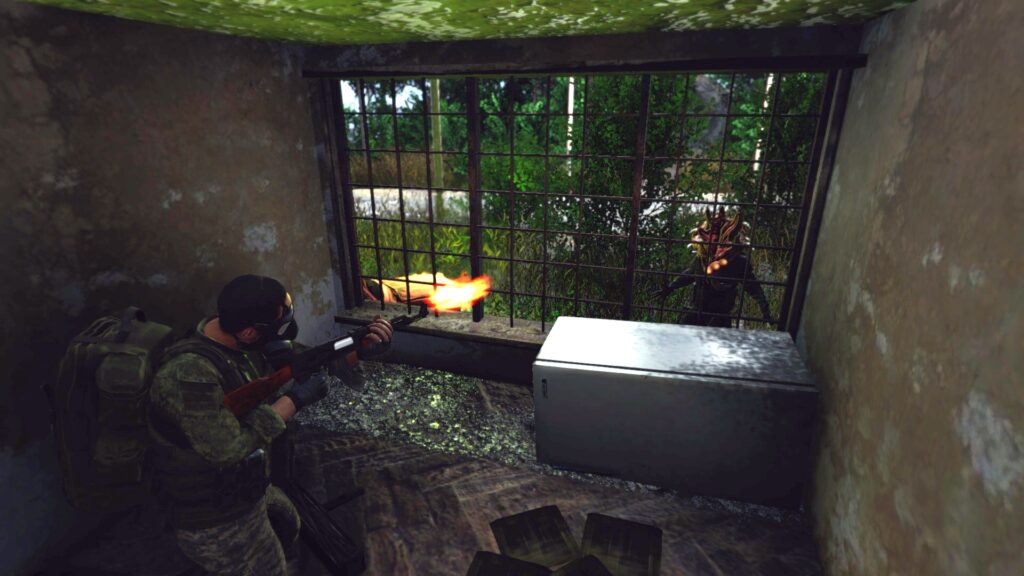 HARON: The Riverside
is an action RPG adventure with a top view and an exciting plot. Our team tries to combine intense battles, research and a mysterious atmosphere, creating one of the most atmospheric game worlds.
Embark on a journey through many different locations of the post-Soviet space. Non-linear levels and a well-developed storyline are waiting for you. Beware of anomalous zones and experience the oppressive atmosphere of forests, the danger of abandoned villages, harsh winter locations.
The storyline of HARON: The Riverside, inspired by the best books and games of the post-apocalypse genre, will tell the story of incredible adventures in an anomalous world.

Features
· An incredible journey. Your path will pass through a variety of locations with many traps, anomalies and dangerous creatures in search of a mysterious guide.* Survival in a dangerous world. A fascinating story connects the classic gameplay with open locations.
· A beautiful but hostile world. Explore a world brought to life by dynamic weather and cycles of day and night.
· Intense battles and abnormal phenomena. Collect valuable resources from monsters and anomalies, buy more powerful weapons, upgrade your arsenal and engage in battle with humans and mutants.
· The story depends on your actions. The decisions you make will have consequences.
· Full immersion in the atmosphere. Atmospheric music, howling mutants, the noise of the forest and the crackling of the fire - HARON: The Riverside will captivate and scare you like no other game.
About Developer

The game is being developed by an international team. Base - Russia, Ulyanovsk region, the city of Dimitrovgrad.
The start of development was in August 2021.
 Last year we gathered a team of like-minded people, the work went in several directions at once: the development of core mechanics, the plot and the setting of the world.
We adhere to the scientific and logical embodiment of the world, with a share of paranormal and abnormal phenomena. We want to finish the combat mechanics for the exhibition "DevGAMM 2022" (a mixture of a shooter with elements of the complexity of the Dark Souls battle).
The development goes on its own small funding, to a greater extent the team works on the quality of the project to attract the right partner who will be able to share our vision of the project and help with the promotion of the project. The estimated release date of the demo project is December 2022
What are we planning to do by the release of the demo version?
•  procedural generation of random events;
•  player levels that improve the basic characteristics of the character and open access to new skills;
•  equipment that improves basic characteristics and additional;
•  character skills that give passive effects and introduce new mechanics;
•  the player will be able to interact with anomalies (for example, absorb them to use in battle);
•  artifacts that give passive or active effects;
•  change of day and night;
•  dynamic weather events.