Eclipse
Aleksei Krylyshkin
Once upon a time gods sent you here. You've slept in a glass sarcophagus for hundrends of years. When people find themselves on the brink of extinction, you'll have to wake up. Now, the time has come. Get up and save the medieval village from the monsters coming from the abandoned dungeons!
Eclipse
 is a mix of nostalgic 
hack & slash
 games and 
sci-fi
 projects. The dynamics of modern games and a well-developed plot with elements of a detective story complement classic control mechanics.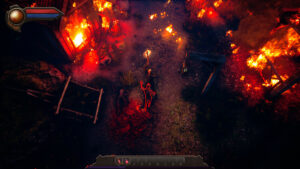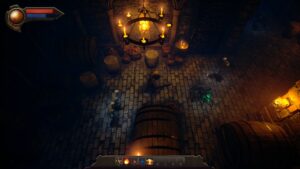 The future is here! Use the weapons of the future in a medieval setting. Find out how technology fell into the hands of the people of that time!
Your skills and abilities are at the forefront, not the item statistics or the quality of the armor. To complete the game, you have to not only wield your axe or sword, but also use your brains: the dungeons are full of mysteries, secret passages and magic items.
Complete quests, explore locations, or simply cut your way further down - in the end you'll find a secret, which you'd prefer not to reveal.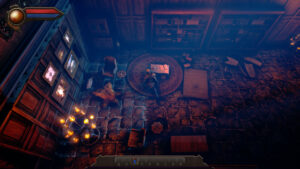 About Developer
Hello! My name is Aleksei and I'm the developer of Eclipse.

Since I was a kid, I have always been keen on video games and how they work. My first game was Super Mario Bros on NES, and my gamedev experience started from modding GTA, Half Life, Counter Strike, Team Fortress and so on. I am 27 now and these past 5 years I released 5 games on Unreal Engine and I finally am ready for a bigger project.

What truly surprised me in the process is that people are eager to help me with developing. It doesn't matter if we know each other, in some cases I have never ever spoken to them. Some wish to gift their voice to the characters of the game and some help translating the scripts into German. However, I am the only person who works with the game engine and everything. I didn't want to hire anyone from the start because I wanted it to have my own style, chic and idea. So in the future, when I will need a team they will know and feel the vibes of how it's supposed to be done.

I'm really glad to participate in this event with my game Eclipse and will be honored to be rated by professionals. Thank you!