Antipaint
Vilius Prakapas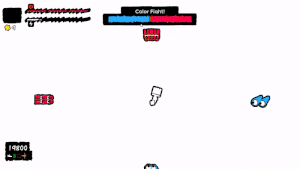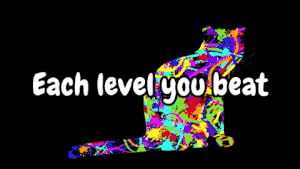 Antipaint is an action roguelite with an artistic twist. You are an artist, battling countless blobs of paint on a blank canvas. The blobs leave paint when popped and the battlefield slowly evolves into a unique abstract painting. There are various enemies with distinct behaviors and movement patterns, so you always have to be on your toes.
Along the way you collect various items that enhance your abilities, give passive bonuses or have a powerful on-use effect.
Overcome difficult boss levels and become a true master artist.
About Developer
Hi,

I'm Vilius from Vilnius, Lithuania. I'm 27 and I've been making games for almost 10 years now. Previously I've worked on a game called Sipho and now I'm working on Antipaint - my first solo commercial project.

I've started my gamedev journey by tinkering with GameMaker back in the mid 2000s. There were tons of indie GameMaker games, even MMOs like Stick Online which inspired me to try and make something on my own. I didn't know any programming, but I still had a blast trying to make the best game ever. In the end those games weren't great, but they were a start and I learned a lot while making them. Later on I learned programming, found Unity and really kicked off my game development career.

I'm currently developing Antipaint on my free time after work. Hope you like my game as much as I like making it, cheers!